Our customer satisfaction is our PRIORITY!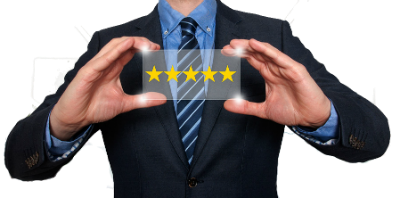 See for yourself what our customers say about us! Our clients are our ambassadors and are our best publicity.
« Thanks to the New Office Automator program, our efficiency has drastically improved, our customers can at a glance get detailed information regarding their orders…WOW! »

Chris Rayner, Président, The Office Source Incorporated. Mississauga, Ontario.
« The ROCKSOFT team are really sensitive to our needs, they made the necessary changes to our software in record time!…Way to go! »

Marcia Mayhew, President, Mayhew, Richmond Hill, Ontario.
« We made the jump to Automator over 11 years ago.  ROCKSOFT has been an important partner for us over the years.  Automator has evolved and flourished just as we have.  What a nice software, we are extremely happy with our decision »

Carol Hind, Controller, The Office Source Incorporated, Mississauga, Ontario.
« We are constantly having to make changes to our custom application.  The team at ROCKSOFT are always available to make changes and suggestions at short notice.  All this at an affordable price.  Real Professionals! »

Lily Kornik-Smith, VP Operations, MSA Financial, Montréal, Québec.
« We have made 3 complete makeovers of our custom application over the past 15 years.  The team at ROCKSOFT has always listened carefully to our growing needs and created a custom software that has met and exceeded our expectations.  What else can I say…? We are 100% satisfied with the quality of work and customer service. »

François Fortin, President, Cabanons Fortin, Ile Bizard, Québec.
« Thanks to Anemone, our efficiency has greatly improved! »

Camping Annie, Métis-sur-mer, Québec.
« The ROCKSOFT team have a good set of ears…, they made changes to our program just as we requested, and in record time too!   Bravo! »

Michelyne Saint Pierre, Camping Demi Lieue, Saint-Jean-Port-Joli, Québec.
« We made the jump towards Anemone Camping almost 2 years ago.  What a nice move! We are really happy with all the features Anemone has given us, and their support team is just wonderful. »

Michel Charette, Camping Chutes-aux-Iroquois, Labelle, Québec.
« With Anemone, we can now produce all kinds of reports that are pertinent to our business process.  Be it for government specific returns or just a complete sales report from the weekend's activities.., all these transactions are done seamlessly through the special bridge with our accounting program. »

Jean-Richard Lauzon, Camping Lac Magog, Magog, Québec.
« The bird's eye view is so neat!  What a cool invention!  At a glance, I can see who is leaving and who is staying, and who needs to pay or not.  I can make decisions and validate occupancy in an instant.  This feature saves us so much time. »

Serge Rioux, Camping Lac St-Michel, Trois-Rivières, Québec.
« With the gate module from Anemone, it avoids us from running two different software's to perform the same tasks.  Because Anemone talks directly to our gate system, this avoids having to run 2 different software's, and avoids duplication of data.»

Dany, Camping du Gouffre, Baie-Saint-Paul, Québec.
« We use almost every module Anemone has to offer.  I must say, we save a lot of time and money by centralizing all of our business processes in only one software package.  Nothing but net for the service we received at ROCKSOFT »

Nicole Choquette, Camping Falaise-Sur-Mer, St-Siméon, Québec.
« The look & feel of our proposals are always perfect no matter who prepares them! it's fantastic! »

Patrick Turcotte, Président, Xelys
"Thanks to Office Automator, we have closed 50% more proposals in the same amount of time! Automator is a great time saver!"
Questions?  Contact us now!
Because success depends on reacting quickly.
Our Right-On business thinks allows you to deploy every arm of your business.
Because your success is our priority!