Anemone Suite : A complete software package to maximise the management of your rental properties.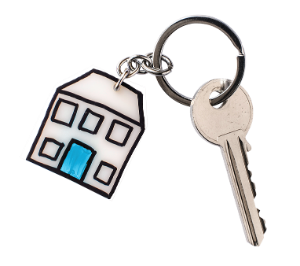 This software program integrates all the tools needed to optimize the management of your rental properties. Not only will it increase the productivity of your employees, but also offer a better quality of service to your customers and reduce your overall costs.

A practical management system
Is compatible with most accounting systems*
Anemone Suite incorporates a bird's eye view of multiple buildings.
100% bilingual: Created initially for the French Canadian market, Anemone is completely bilingual (FR/EN)
Easy to learn: Installs quickly, Anemone Location works on multiple platforms, like: Windows 7, Windows 8 and Windows 10.
A unique solution for you multiple operations
Anemone Location integrates all operational aspects linked to the rental of your camp sites. With its multiple functionalities, it increases your productivity and efficiency. The software even integrates the leases for your tenants and prints them out on demand. Various others options are available with the program. Contact us know to discover how Anemone Location can help your rental business.
Point of sale system (POS)
Anemone is equipped with its own POS system.
So weather you are selling candy bars in your B&B, or simply renting out blankets for your tenants, the POS system can help you manage a keep an accurate inventory of your selling items.
Via your web site, your customers can access and reserve their own spaces
The reserved spaces are instantly transmitted in real time on your local copy of Anemone.
Space management
No more parallel systems, booking errors and overlapping schedules!
Plan a reservation and rental schedule according to the period of your choice (days, weeks, months, year, etc.)
Know at all times who occupies your rented space and the duration of the rental
The relational database allows several users to use Anémone Location simultaneously
No need to copy and paste from a master document, the reservation data will automatically be reflected in the map of your location.
Bird's eye view plan of your rental properties.
Keep track in real time of your rental spaces and their current status..
Visualize in a quick glance, you can assess instantly the status of your rooms, condos, houses, apartments, etc.
A plan like this one, allows you to instantly know the occupation percentage, thereby allowing you to make on the fly decisions based on this information.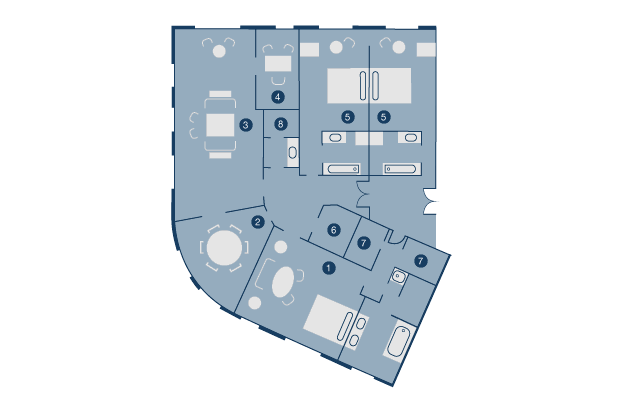 Managing your invoices
Save time and money thanks to a simplified invoicing system.
Administrators of Rental properties:
Don't worry anymore about different income dates, Anemone Location can handle multiple rental paying options. Anemone allows you to invoice according to your specific company variables.
A notification on the desktop that warn you about tenant's late payments.
An automatic e-mail notification can be configured to warn tenants of their late payments, and can be recorded in the system, to allow you to better defend yourself in case of a forthcoming. Trial.
You can accept all types of payments, and apply various types of conditions, like: credits, renewals, free periods included, etc.
Hotel and Motel Administrators:
Flexible payment options, depending on your way of working: We can implement daily, weekly, monthly and even yearly pricing.
Creation of credit notes and sales reductions.
Accepts all methods of payment.
Managing customer information and contracts
Have your customer information all in one same software system. Access this information at the click of a mouse.
Contract conditions and duration all accessible from just a few clicks away.
All information pertaining to your customers is easily searchable.
Information with regards to site location, area, section, prices, etc.
Anemone Location, keeps together the customer information as well as the contracts. No need to have other system running in parallel and risk duplication of information.
Conditions and lease extensions are all managed by Anemone
All key information about you tenants are keep in a safe and secure location.
Creating an managing reports
You have access to a multitude of reports built in Anemone.
Show reports on availability, payments, deposits, as well as sales revenues.
Print your statements and your invoices, credit notes separately
Our turnkey custom made touch…
Take full advantage of our custom design team. We are ready to make sure your software fits like a glove!
We can…. Evaluate and analyse your specific needs.
We can… Add and modify certain parts to meet your requests.
We can… Train your staff via our web portal. (We can perform training at both your and our offices*)
We can… Assist you from a distance via our online help desk.
Want to know more about the advantages and features of Anemone Suite?
Contact us now, to ask us for a free interactive demo in the comfort of your offices!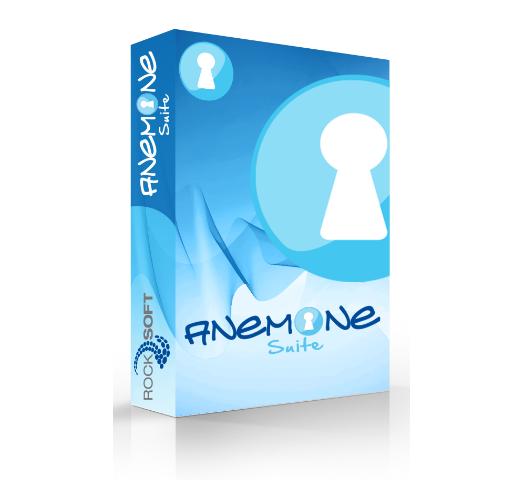 Anemone's Modules
Increase the power of your Anemone with our add-ons that gives you 360º management of your business. See details